SensorTransport is Proud to Include Maersk Growth as Investor in Seed Round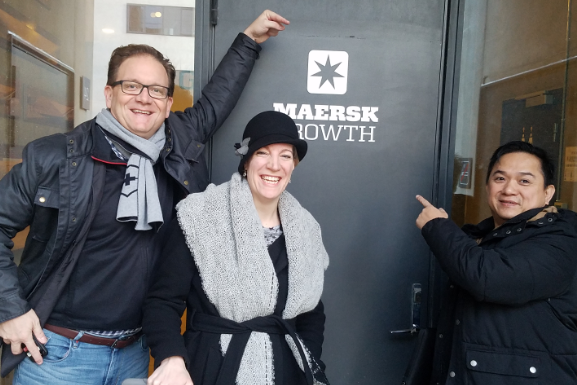 photo: Sascha, Annika and Oscar at Maersk.
The SensorTransport team is excited that Maersk Growth will join as a major investor in our seed round. Maersk Growth describes themselves as a "launchpad for new business ventures." This is an apt description for SensorTransport. The partnership is a recognition that sensor tracking devices are changing the industry and adding value to customers. Maersk Growth delivers a framework for success and positions SensorTransport to change the game for world class brand owners. We look forward to seeing the Maersk team at our upcoming Investor/Advisor meetings and working with them on milestones leading to Series A.