CONTROL YOUR CARGO. CONTROL YOUR NETWORK. CONTROL YOUR BRAND. 
CONTROL YOUR CARGO. CONTROL YOUR NETWORK. CONTROL YOUR BRAND. 
Track your cargo for less than $1 a shipment*
*minimum shipment volume required
TRACK YOUR CARGO
FOR LESS THAN
$1
A SHIPMENT*
*minimum shipment volume required
We are
S

ensor

T

ransport and we are revolutionizing the supply chain.

It is time to re-think your logistics network. You manage 1,000s of shipments all over the world. Each of them is out of your custody, visibility, and control. You are at the mercy of providers and antiquated systems. Let's change that. We give you the control you demand.

Advancements in IoT and Mobile App technology make innovating the antiquated supply chain possible. With low-cost sensors and a network of branded mobile apps, what was once impossible, is now achievable and affordable.
We unify goods-in-transit with people, processes, and systems.
Collect Real-Time, Vital Data
Control an Entire Logistics Network
Our cloud-based platform leverages the power of IoT technology to collect real-time, actionable data from your app-enabled network.
Everything is designed to integrate with your existing systems providing control of the entire supply chain.
UNLOCK THE FULL POTENTIAL OF YOUR LOGISTICS NETWORK BY EMPOWERING THE PEOPLE IN IT.
Our solution makes your life easier, more productive and allows you to offer recognition to people.
This control enables you to protect your brand and provide the World's best delivery experience for you and your customers.
WHAT MAKES US DIFFERENT BETTER?
Our platform brings the innovation your supply chain has been asking for. There is no other solution on the market that integrates your people with the technology and network.
GLOBAL NETWORK
Fully access your global network with multi-language, easy-to-use apps for universal adoption.
IoT
We leverage IoT technology that enables us to provide customers with the latest available hardware.
PEOPLE
We unify your logistics network by establishing processes while empowering connections among the people handling your goods.
CONTROL
Own your data and take full control of your supply chain with real-time updates on the location and/or condition of all your shipments.
BRANDED APP
We build and deploy your branded app for total network and market adoption.
Some of the challenges our solution can solve…
"Nowadays I can track my kids on my smartphone but I have no clue where my cargo is or in what kind of condition!"
"The cost of maintaining legacy hardware is getting too expensive. We want to tap into the power of IoT and find a future-proof technology partner. "
"Quality control is a top priority, it only takes one melted lipstick to hurt the brand. We need to prevent that damage before it reaches the consumer."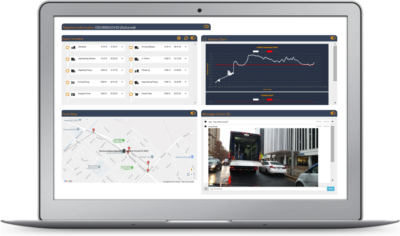 Experience SensorTransport for yourself.
THE LATEST NEWS AND UPDATES:
Marian Sterk
5 Key Takeaways from the NVPLabs Program We are at the end our 12 week accelerator program with Newark Venture Partners (NVP) and we have had some time to reflect on the [...]
Marian Sterk
SensorTransport Co-Founder Sascha Peyer to Speak at USC Global Supply Chain Excellence Summit Our co-founder Sascha Peyer is heading to the University of Southern California (USC) to speak at their Global Supply [...]
Marian Sterk
SensorTransport July 2019 Newsletter SensorTransport is celebrating Q2 growth by launching our new SensorHub while also ramping up for NVP demo day in Newark. DOWNLOAD THE PDF HERE [...]