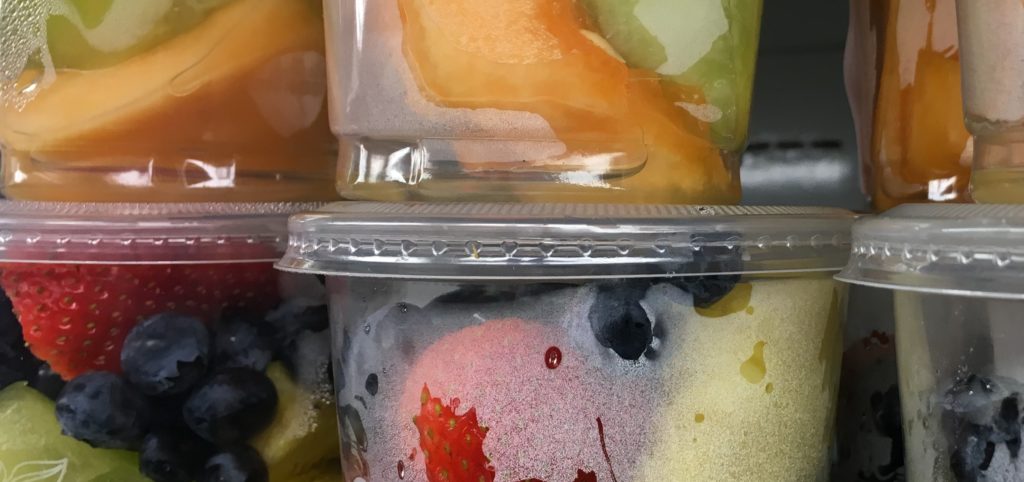 We recently came across a great article from Adrian Gonzalez, from Talking Logistics. The story talks about what goes into getting that $4 fresh fruit cup from the farm to the shelf, which was quite eye opening. It's a wonder that fruit cups don't sell for $12 just to cover the supply chain costs!
An average fruit cup might have 4 or 5 different ingredients, each coming from various places around the globe. The product must all be transported, which requires compliance with temperature control, handling, and food safety regulations. Next, factor in a delivery network serving a quickserve restaurant chain with 2000 locations that serve over 20,000 fruit cups per day. Now you begin to see the challenge.
From a technology standpoint, the story hits on a lot of the key themes we hear frequently: good collaboration, PO management, and visibility are identified as key. This is one place where IoT enabled sensors will play a huge role in collecting and transmitting real time data into the state of a perishable shipment.
As the world becomes connected and enabled with advanced smartphones, the ability to monitor and collect data from all points in the supply chain, regardless of the IT sophistication of a particular supplier, is evolving rapidly. This will go a long way towards enabling the food supply chain to mitigate risks associated with products being improperly exposed to the elements, which can lead to a situation where a brand is responsible for people becoming sick because of what they ate.
Fortunately, you no longer need to spend a fortune on IT to get visibility down to the temperature of a product in transit.